The UK has went into lockdown mode tonight after the Prime Minster announced it on Television.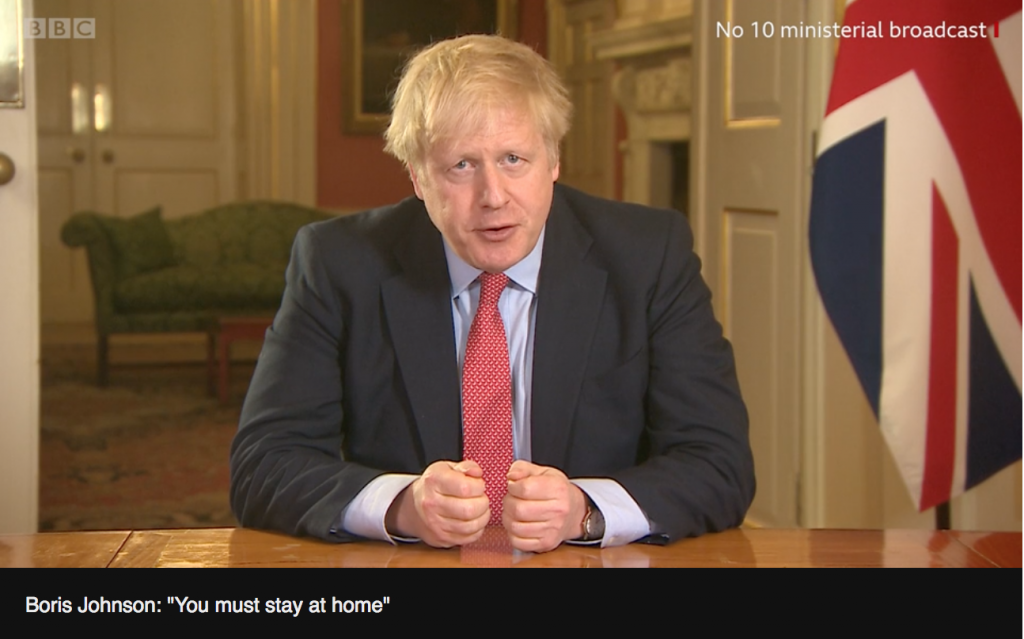 Some movement is allowed for essentials, like food and medicine. People are allowed to go to work if they really have to, and allowed to exercise outside once a day.
It is strange times we are living in, there is hope though that all these measures will work as China is now reporting no new cases and starting to relax its stringent lockdown restrictions. Hopefully in a few months that will be us and slowly life can get back to normal again.
The best thing we can all do is STAY AT HOME and accept LOCKDOWN MODE.
Many of our customers have said over the years that they wish they could go into some type of lockdown mode to be able to have the focus on our total food replacement plan.
Most of the reasons that our customers have failed on plan is because their social life is too busy;
Weddings, birthday parties, nights outs, holidays, work travel, family get togethers and lunch with friends… these are the reasons that total food replacement is a hard diet to follow.
Now in the most unusual circumstances, in an unprecedented time, all these reasons why we can fail, have been removed from us.
All we have is lockdown; staying home, staying safe, and getting healthy.
If we are going to be in lockdown mode for weeks or months; why not use this time of not having a social life to focus in total food replacement and getting the weight off once and for all?
Thankfully food is an essential item for people at this time, so we are very hopeful that lockdown will not effect our supply chain or deliveries. However we are recommending to our customers not to run low in stock, especially if your mindset is that you would like to lose a few stone over the next 12 weeks.

18 Benefits of NEW YOU during lockdown;
4 meal packs give you all your nutritional needs
you get 23 vitamins and minerals
over 40 different choices so lots of variety
all meal packs have a long shelf life
no other groceries are required – just add water
no cooking skills are required – just heat for a few mins
nutritionally balanced to naturally induce a natural fat burning state called ketosis
ketosis means reduced hunger & cravings
studies show that on average people lose 2 stone in 2 months on VLCD
you will save money as you will not need to buy any other food
4 meal packs a day can cost as little as £4 a day
feeling in control of your eating makes you feel empowered
your health will improve in the first week and every week after
you will feel that you are making the most of Lockdown
you can get plenty of rest and sleep and not feel under pressure
you don't have to worry about Susan in work making comments
you have time to journal and reflect on your thoughts around food
you can spend all day in our secret slimmers group feeling motivated!
If you would like to join us for LOCKDOWN we would LOVE to have you with us. Our Spring Transformation Bundles comes in three sizes and each bundle comes with free gifts up to he value of £113.
3 Week Bundle
6 Week Bundle
12 Week Bundle

Every bundle comes with FREE SHIPPING. Our shipping is currently running as normal and we hope this continues.
REFER A FRIEND AND BOTH GET £10 EACH
If you know of a friend or family member who might be interested in doing our plan for LOCKDOWN – tell them to use your email when they register for an account and place an order, and BOTH of you will get £10 automagically applied to your account so you can deduct it off your order.
We would really appreciate you helping us to spread the word of NEW YOU at this time. We want to help as many people as we can get healthy and stay positive during this time.
JOIN OUR MINI CHALLENGE IN SECRET SLIMMERS THIS WEEK
This week we are running a mini daily challenge to help everyone get focused and take control of their mind and body at this time. Its amazing how fast you feel empowered once you get a day or two back on plan. We often hear people say they do not understand why they delayed getting started because they feel so good, so fast!
This 5 day challenge is small and doable, it will not overwhelm you, and if you can commit to just 5 days, hopefully you will feel the buzz to keep going and do the full 12 weeks. If you find that you are not mentally in the mindset to do total food replacement right now, at least you will feel back in control, and have lost that bloated feeling.
It will do wonders for you physically and mentally. So come and join in and see how much you can change in a few short days on our plan and in our wonderful community.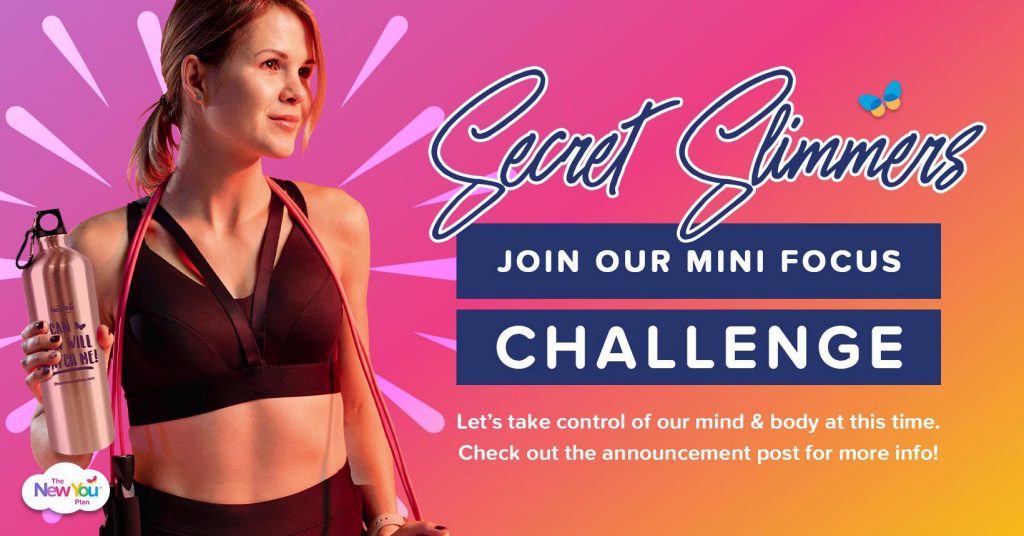 The post OFFICIAL LOCKDOWN MODE appeared first on The New You Plan.