How to Pay for your Order using PayPal Credit
Here at The New You Plan, we want to make your journey as easy as possible, and that includes paying for your order. So to help with this, we are delighted to offer PayPal Credit as a method of payment. Here's everything you need to know…
Paying for your New You Plan experience just got even better! PayPal Credit offers the perfect way to get our best deals on our meal replacement bundles and spread the cost over your new you journey. Imagine getting to your target weight before you've even made your final payment! BOOM!
One of the great things about our plan is that you can buy in bulk, so that you have everything you need to make your journey a success for the next few months. Making sure that your cupboards are packed full of everything that you need for how long you'll be on plan means that you'll be more likely to stick to the diet. And thanks to PayPal credit, budgeting is a breeze.
Many of our customers choose our popular 4, 6 & 8 weekly bundles, which can be paid for using PayPal credit as they are more than £99. This popular method of credit is quick and easy, but most importantly, it's safe.
How it works…
PayPal Credit offers 0% interest for 4 months on all orders of £99 or more, when you check out with PayPal and choose PayPal Credit.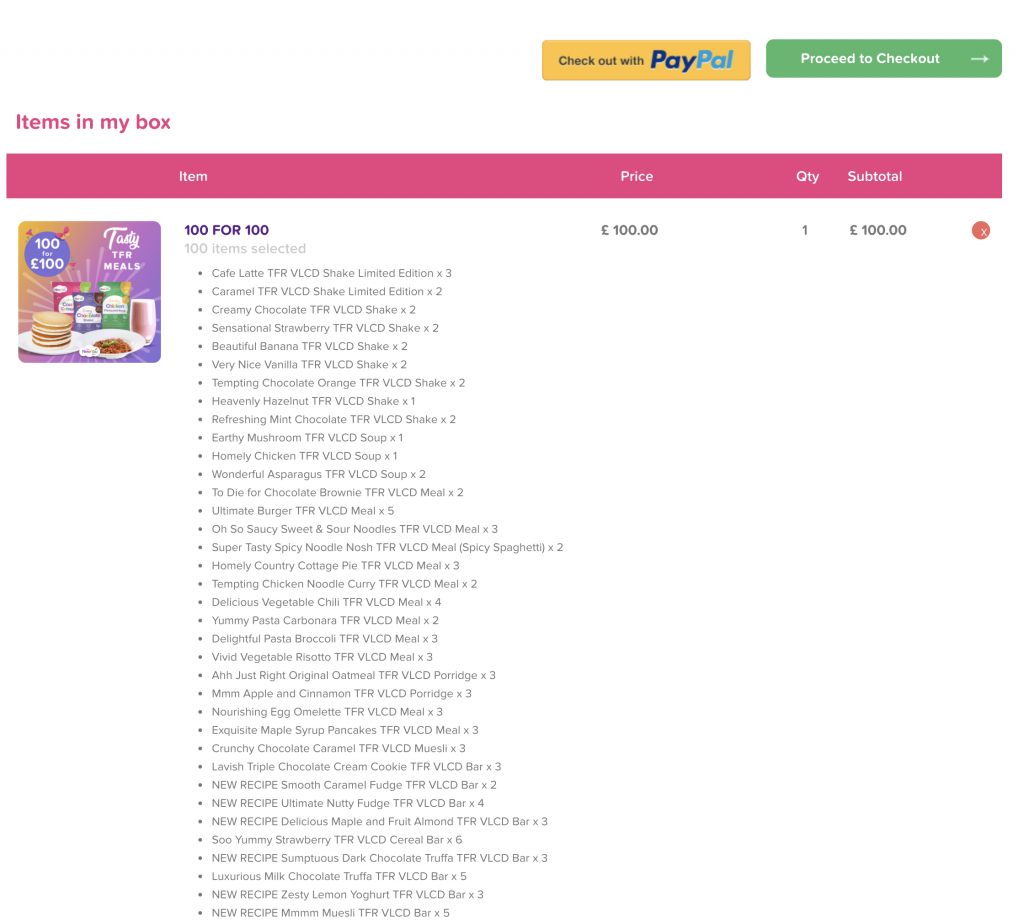 1. Simply add over £99 worth of products to your basket (this includes our bundles, all individual items or any combination).

2. Check out with PayPal. This option appears at the check out stage. Either use your PayPal account or create one with just an email address and password and select PayPal Credit.
3. Apply for PayPal credit. You'll get an instant decision and if approved, you can complete your purchase immediately.
Representative example
Representative: 17.9% APR (variable); purchase interest rate: 17.9% p.a. (variable); assumed credit limit £1200.
The small print
Minimum payment due still applies to 0% offer balances. Any remaining balance due after the 4-month promotional period or any baskets under £150 will be charged interest at 17.9% p.a. (variable). In order to maintain the 0% offer, you need to keep up monthly repayments and stay within your credit limit. Credit subject to status. Terms and conditions apply. UK residents only.
The post How to Pay for your Order using PayPal Credit appeared first on The New You Plan.